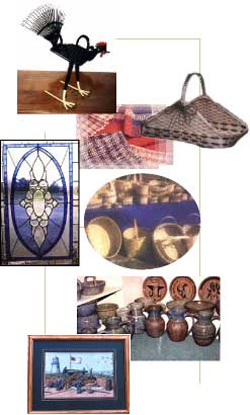 Calico Fort Arts and Crafts Fair will be held Saturday and Sunday
April 15,16, 2023 •
Thank you for your interest in Calico Fort. We look forward to hearing from you. We are always in search of new and exciting artists and craftsmen to join our Calico family.

We are an invitation only show. Before issuing an invitation we must first determine that your craft is 100 percent handmade by the exhibitor or that your artwork will be at least 30 percent original. The committee reserves the right to remove commercial items from booth. Commercial items bought for resale cannot be allowed. After receiving your application and after reviewing your art/craft, we will determine whether you qualify. Then if space is available, we will send you an invitation by mail.
If you receive an invitation you must then return it by the date specified along with the appropriate fees. PLEASE DO NOT SEND MONEY WITH THIS APPLICATION. Upon receipt of your invitation and the payment of fees, you will be assured of a booth or booths at the next Calico Fort Arts and Crafts Fair and will receive a letter as a receipt for our fees and our show rules. If you do not receive a receipt letter before the show, please contact us.

General Information:

Our answering machine number is 334-227-8589.
Please leave your name, number and message clearly.
Booth Size: 12' x 12'
Booth Fee: $100 for each booth. (Do not send money with this application)
Exhibitors: No more than two exhibitors per booth. No agents are allowed. You must attend the show in person or made special arrangements with the exhibitor committee.
Canopies: The use of canopies is permitted; however, due to the abundant trees, canopies cannot be larger than 12' x 12'. Trees separate some booths and in most cases will not accommodate large canopies.
Electricity: There are a limited number of booths which have electricity available for demonstrations and are assigned on a first-come-first-served basis. $10 is the charge for booth power.
Camping: A camping area is available. We have 50 spaces available with water and electricity at a cost of $10 per night. WE have self-contained camper spaces available in another area at no cost. There are no shower facilities, only restrooms are available.

We would like to invite every person who applies; however, we have only 200 booths available. Therefore, we must be selective. We hope you will understand if you are not invited. If you do not receive an invitation this time, please feel free to apply again next year.