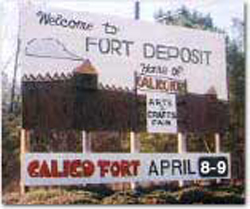 What's New at Calico Fort for 2020
Again this year our Exhibitor Committee has a GREAT NEW ATTRACTION - ANTIQUE ALLEY
The Alley will showcase a select group of real antique dealers with some outstanding items for sale.

The Calico Gang has created a very special backdrop for our Entertainers - an enclosed, lighted stage with its very own covering.

INTERESTING ITEMS TO FIND: Potato Candy, Goat Milk Caramels, Pork Skins, Cheese Straws, and Kettle Korn. These items are sold by some of our Exhibitors - find them.