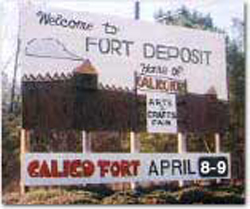 What's New at Calico Fort for 2018
NEW FOR CALICO 2017 -
This year our Exhibitor Committee has added a

GREAT NEW ATTRACTION - ANTIQUE ALLEY
The Alley will showcase a select group of real antique
dealers with some very outstanding items for sale.

The Calico Gang has created a very special backdrop for our entertainers - an enclosed, lighted stage with its very own covering.


For another year Calico Fort will have its very own
LOGGING SHOW in miniature just like the one seen on TV.